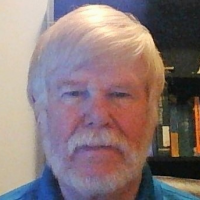 Gregory L. Didaleusky
Thrillers, Suspense, Mysteries, Supernatural Suspense
Profession

Author, Physician Assistant, Teacher
I taught science in middle school after receiving a Secondary Education degree in science from Wayne State University. I then obtained a Physician Assistant degree from University of Detroit-Mercy. My interest in writing started in 2005 with my first published short story The Swimming Hole. I decided to write medical mystery/suspense novels in 2009 after reading several novels by Tess Gerritsen. My medical background and my writing skills along with a vivid imagination provided the motivation to complete four novels. Frozen Death, Sudden Blindness, Strange Appearance, Strange and a book of short stories, The Strange Horizon.
Video
Strange Appearance-Interview
Gregory L. Didaleusky Books
Recommended Featured Books
"The man who follows a crowd will never be followed by a crowd."